Recovery In Paradise Puerto Vallarta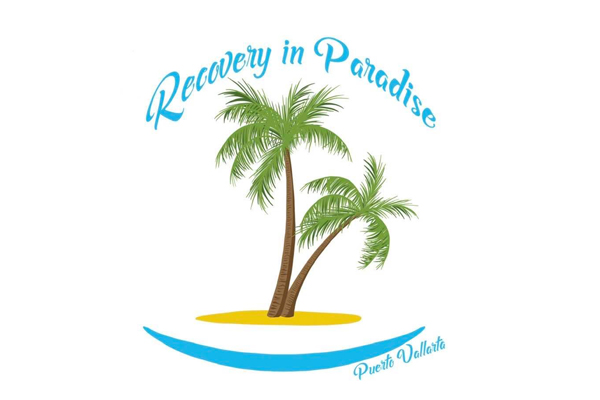 Recovery In Paradise Puerto Vallarta
Arroyito 570, Ojo de Agua, Puerto Vallarta
+52 322 378 1854
322 288 0367
View Website
Recovery in Paradise is a private rehabilitation center that offers both 30 & 90 day inpatient programs in the tropical destination of Puerto Vallarta Mexico. We are based in the 12 step programs and work with alcoholics and addicts who have a desire to stop drinking and drugging. Our client centered care facility is staffed with a bilingual team that is non judgmental and most have been in your shoes at one time in their lives. We are eager to help you get and stay clean and sober. We have a very structured schedule that includes private and group therapy sessions, daily 12 step meetings, yoga and meditation and we even do group excursions outside of the center. Our guests have been joining us from all over the world to not only get sober, but to also learn how to live without drugs and alcohol, and of course to enjoy our very affordable pricing. If you are serious about getting clean and sober why not start your life changing journey with us at Recovery In Paradise, PV.
You are not alone
Addictions hurt the people closest to you. Getting clean and sober is the biggest gift you could ever give yourself and your loved ones.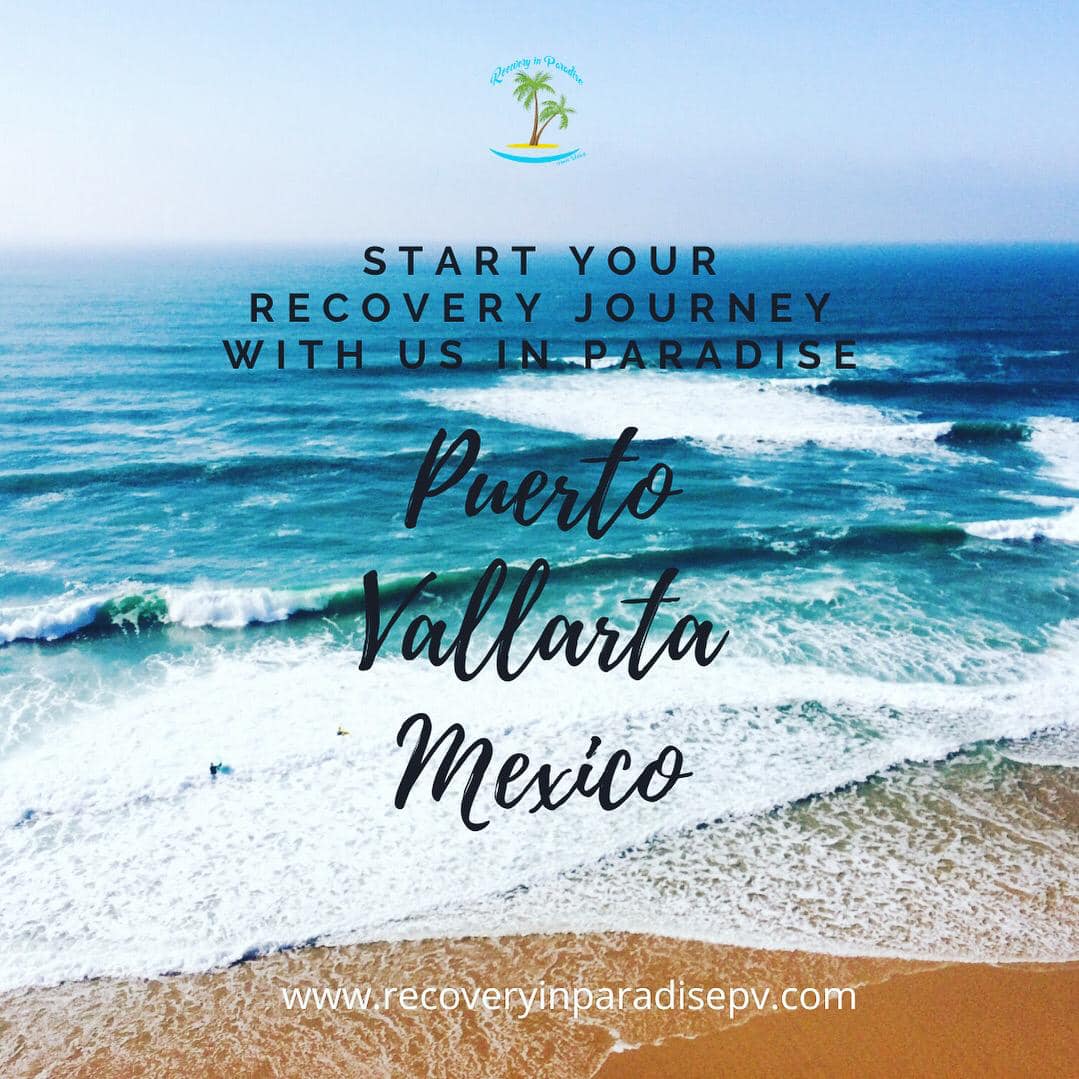 Therapy Available
Therapy for all our guests in groups and privately.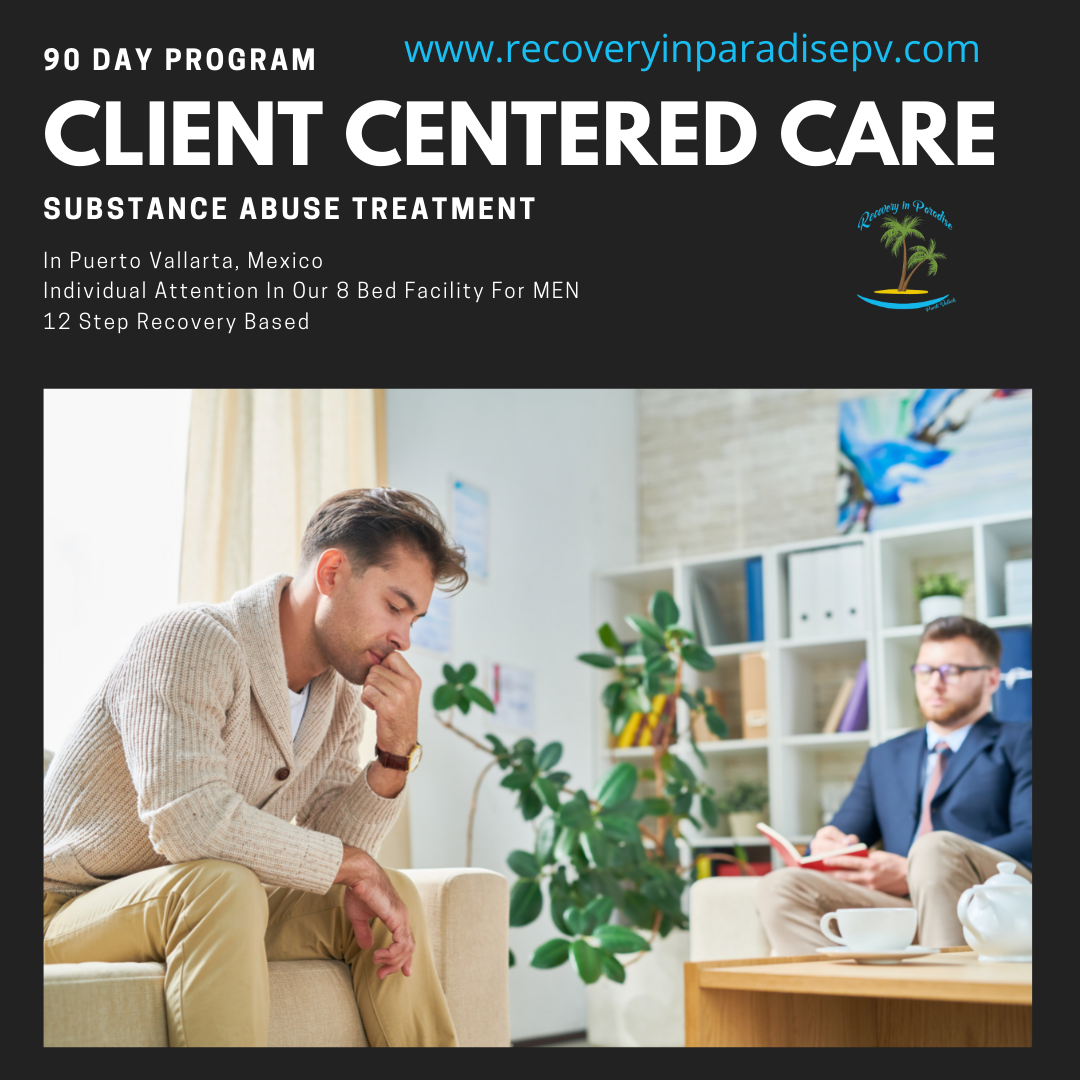 90 Day Program
Join us at Recovery In Paradise to start your life changing adventure in sobriety.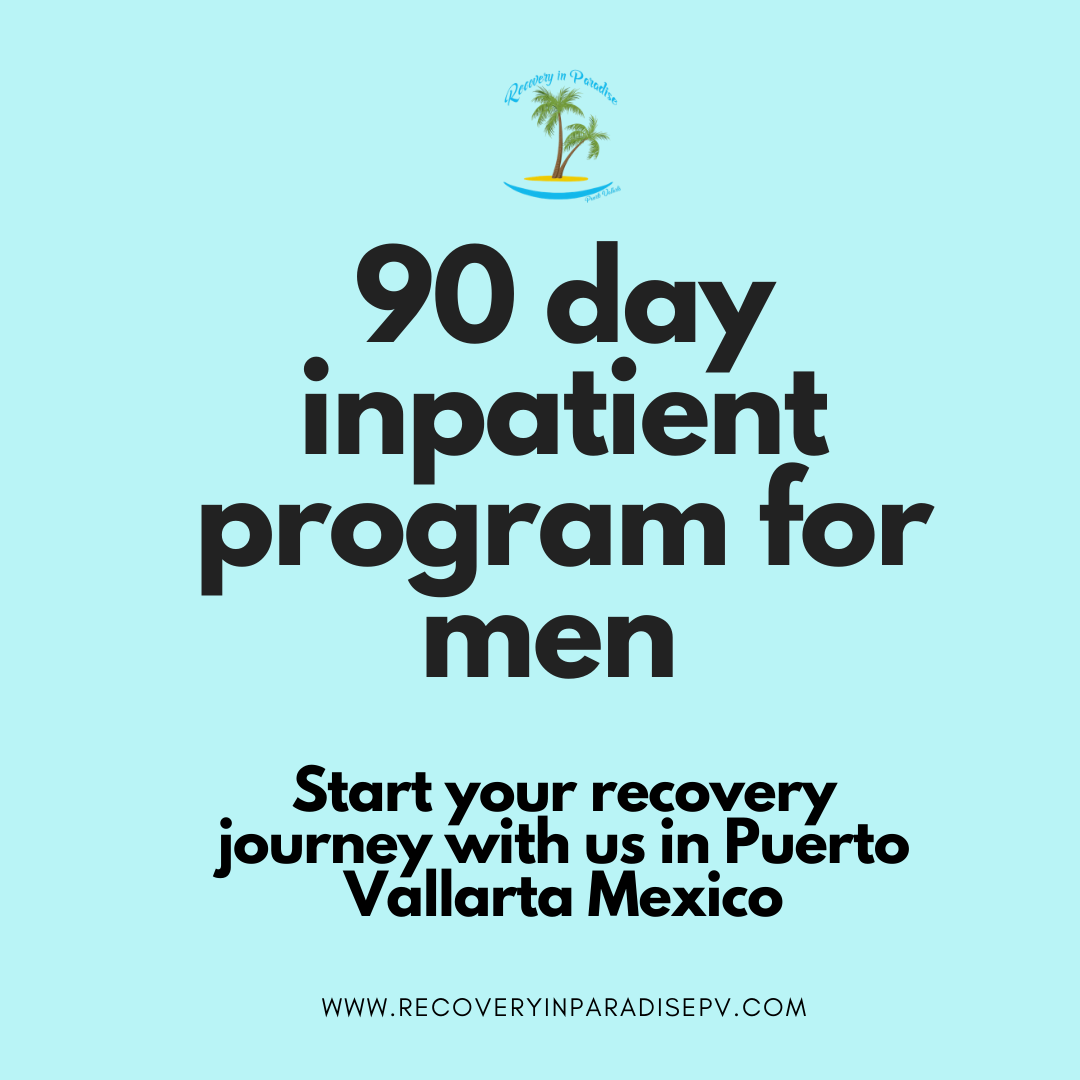 Sunday Night Meetings
We have an open 12step outdoor meeting every Sunday night at 6 pm.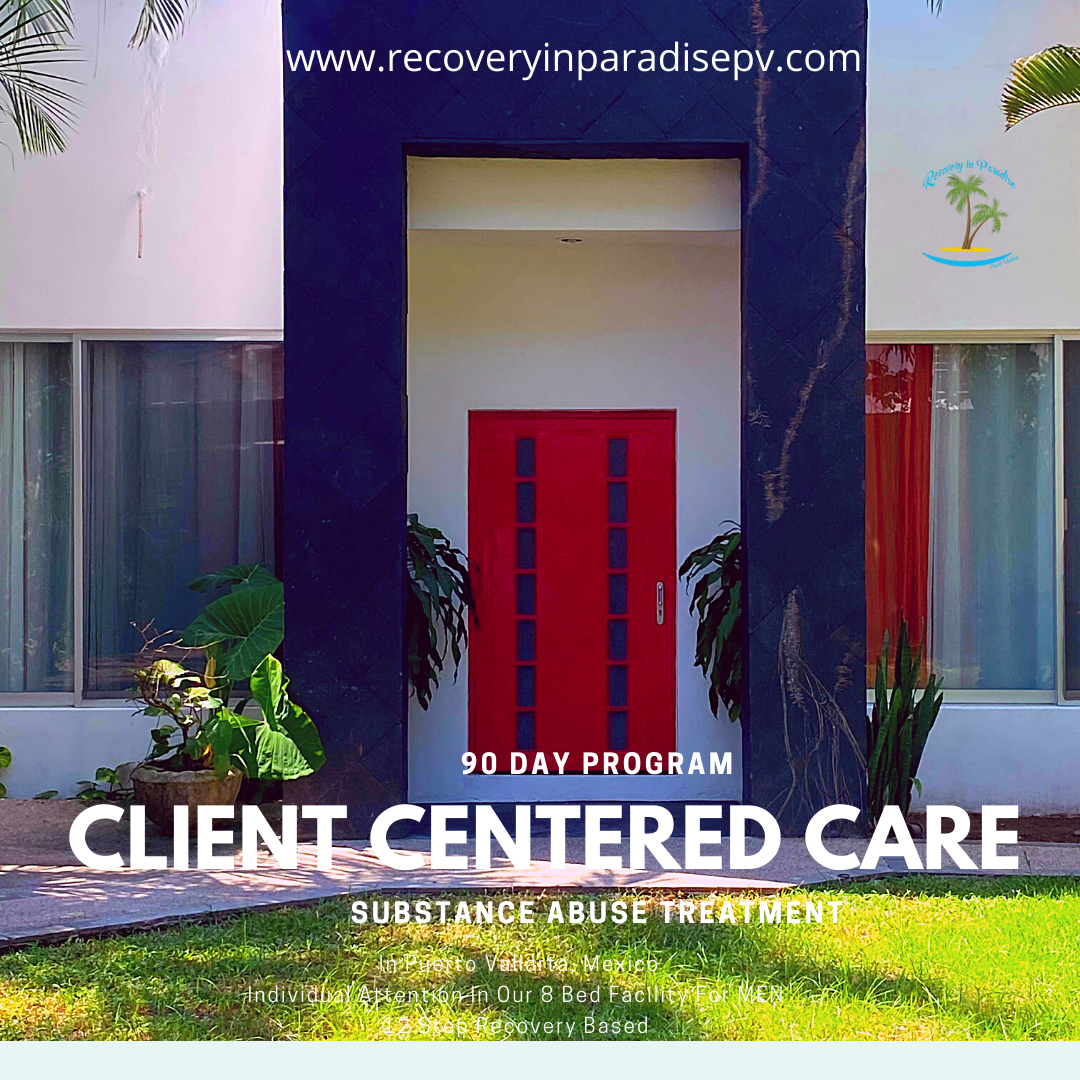 John shares his story
John shares his personal recovery story and how the idea for Recovery In Paradise was born on the Soberoso Podcast in episode #53 Available on Apple, Google, Spotify
Buy Now / More Info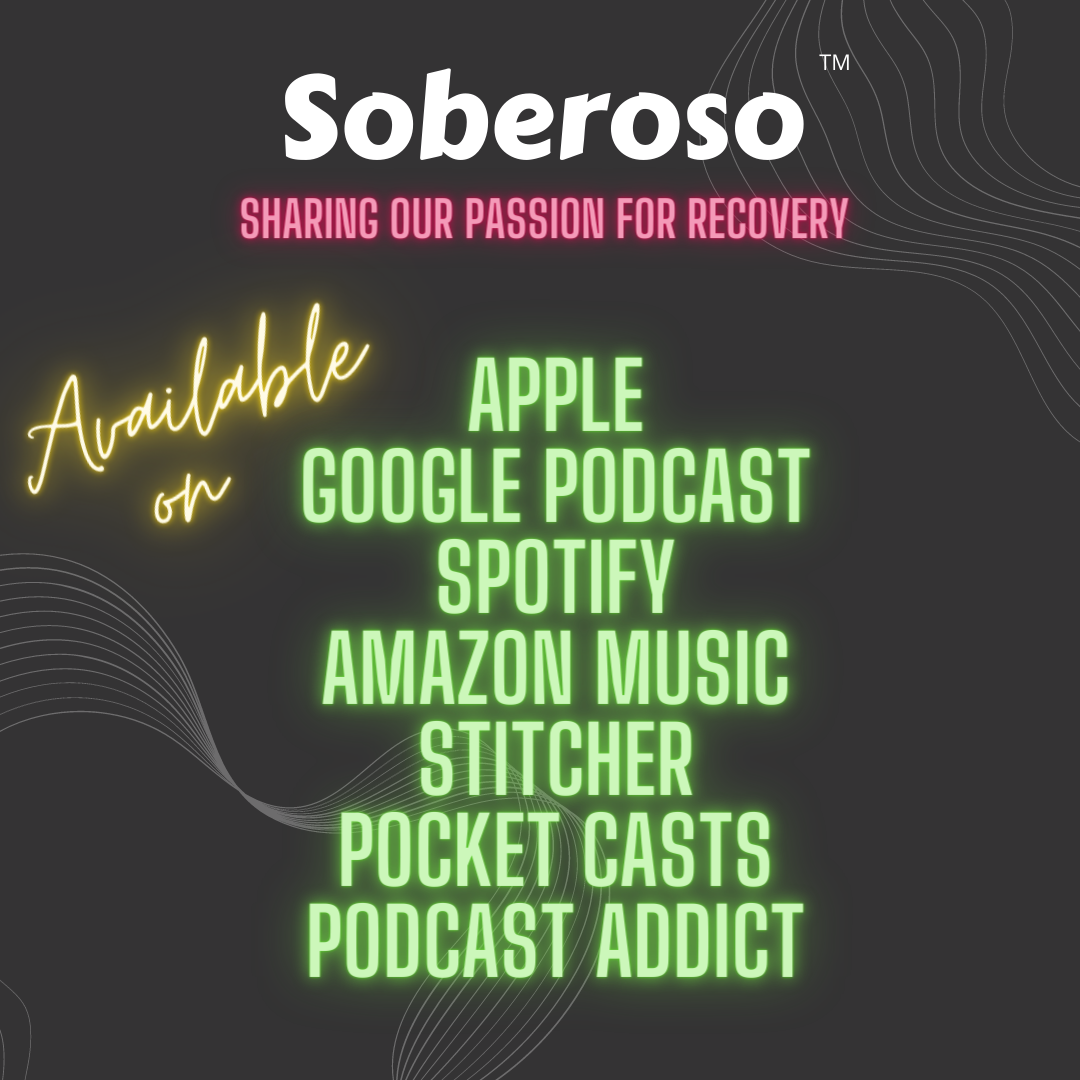 Love our business by sharing
I just spent 3 months at Recovery In Paradise and they were the best three months of my life. I was able to become honest and accountable . I worked the steps and also saw a psychologist to help me out with my recovery. I want to specially thank John for all his hard work and effort he has devoted to Recovery. " Daniel "
Was not dying from my addiction and having loving relationships in my life what I really wanted? I started to see the three months of treatment not as taken away from my life but rather time invested in me. The program was very comprehensive and allowed me the time to thoroughly rebuild myself with discipline, direction and purpose. " V "
I recently completed 90 days at Recovery In Paradise. When I entered my addiction came to a grinding halt. For the first time in my life I had a choice. With the help of a psychologist, 12 step program and yoga I now have patterns developed that are helping me in the real world. Thank you Recovery In Paradise! "Aaron"
A network website with social media sharing where "businesses work together building traffic.
** The Power of Social Media Networking **
100+ business owners sharing
It is powerful. You control your own page. Ability to Immediate edit and add your content. Owners are featuring promotions and events, and then sharing. That is the equation to more traffic and success.
REGISTER
Our New Facebook Group
It is all about networking and tools. Our website plus our Facebook Group make it easy for you to promote your business. Join and invite some friends; that is how WE grow.
Want to be featured on our top 10 website?
$450 for 1 year (12 months), you will become part of the top ten network.
Related Businesses and Deals