Shifts in Time : A Sci Fi Series
Shifts in Time is a series of sci-fi novels with alien shape shifters that travel through time. Written by Canadian best-selling author, Murray Ray Smith. Shifts in Time 1: The Escape, Shifts in Time 2: The Offspring, Shifts in Time 3: Are you a Superhero? Shifts in Time 4: Marcus.
Shifts in Time 2 : The Offspring
This second book of the series, explores a hybrid alien boy who is half human. This young alien does not know who he is, nor what he is. He is a shapeshifter born on Earth but his father came from a far away galaxy. Time travel, espionage, and the fourth dimension adds an intense story line and deep developed characters. Book 2 is exceptionally written and has 5 star reviews.
Buy Now / More Info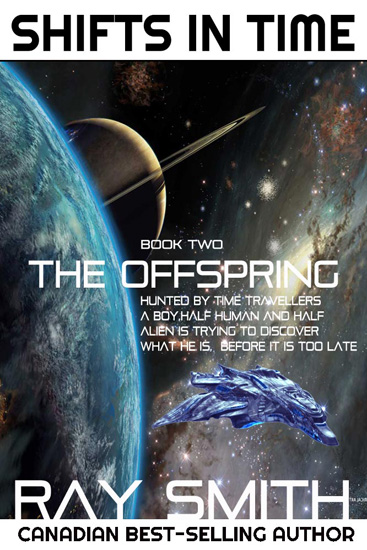 Shifts in Time 3 : Are you a Superhero?
Book 3 releases a superhero that has never been seen before. This alien hybrid is a shapeshifter with very unique powers. A time traveling ship, world espionage and a new enemy revealed in this sci-fi suspenseful thriller. The characters come to life in every page. The plots drives forward at a fast speed and there are surprises in every chapter. Book 4 of the series is now available.
Buy Now / More Info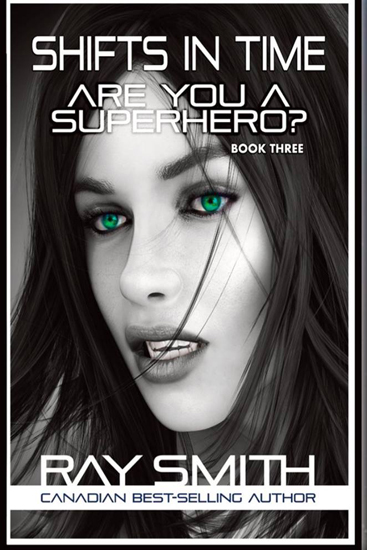 Shifts in Time 1
The first in a sci-fi saga from this Canadian best selling author, that enters the fourth dimension and aims to unleash a superhero that the world has never seen. These alien shapeshifters race against time and themselves to save their planet and ultimately their species. A cross between X-files and James Bond, this sci-fi adventures has characters that you will love.
Buy Now / More Info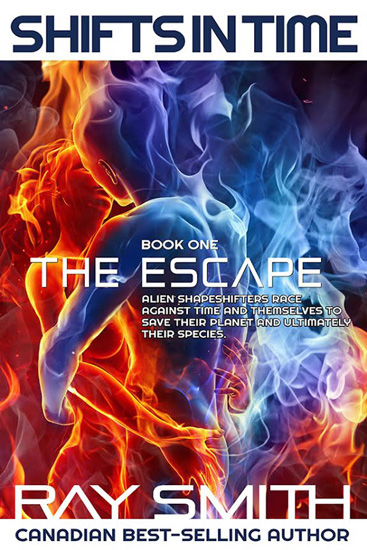 Love our business by sharing
from my editor from the UK… "As with books 1 and 2, your character building is superb… to take the offspring as an example, you have beautifully crafted an evil individual yet one you cannot help but sympathize with. Too many authors create pure evil in a character and dismiss that […] Heggerwood Realms: Copy Editing Service
5.0 out of 5 stars You won't be able to put this book down, so pick it up now! Reviewed in Canada on Amazon.ca While I am not a sci-fi anything fan, this book came highly recommended to me so I thought I would try it. I sure am glad I did! The characters are believable, and the reader quickly draws a personal connection to them, absorbing the reader into them. It was a definite page turner, when I should have been sleeping I was reading, anxious to follow the story! Karena
I would just like to add how much I have enjoyed your second book thus far... your first book was a tough act to follow. The complexity of your characters and your timelines would cause many writers the unfortunate mishap of error and confusion; you master it with aplomb and style. Rachel Bell
A network website with social media sharing where "businesses work together building traffic.
** The Power of Social Media Networking **
100+ business owners sharing
It is powerful. You control your own page. Ability to Immediate edit and add your content. Owners are featuring promotions and events, and then sharing. That is the equation to more traffic and success.
REGISTER
Our New Facebook Group
It is all about networking and tools. Our website plus our Facebook Group make it easy for you to promote your business. Join and invite some friends; that is how WE grow.
Want to be featured on our top 10 website?
$450 for 1 year (12 months), you will become part of the top ten network.
Related Businesses and Deals